As you might have heard, next year is the european football (soccer) championship and like for the last worldcup Railslove has an awesome betting community aka Tippspiel in the making. The Tippspiel was a big success at the latest world championship so we've decided to improve it and offer it for the Euro 2012. 
So what is it and who is it for? 
It's a corporate betting community. The branded community app around the Euro 2012. Allowing companies to create their story around the 2-3 month long event. Features include: full customization, user/groups rankings, user 1:1 prediction battles, news and real-time results etc. ;) I don't want to tell to much here, but drop me an email if that sounds interesting for you or someone you know.  
Here is a preview of our Railslove game. hope you all will join next year: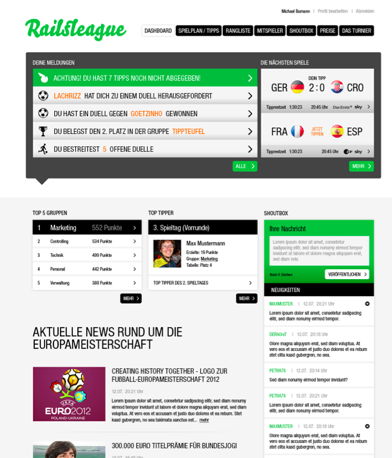 or maybe: :D